Parker fell asleep in his jumper sucking his fingers. He LOVES his hands!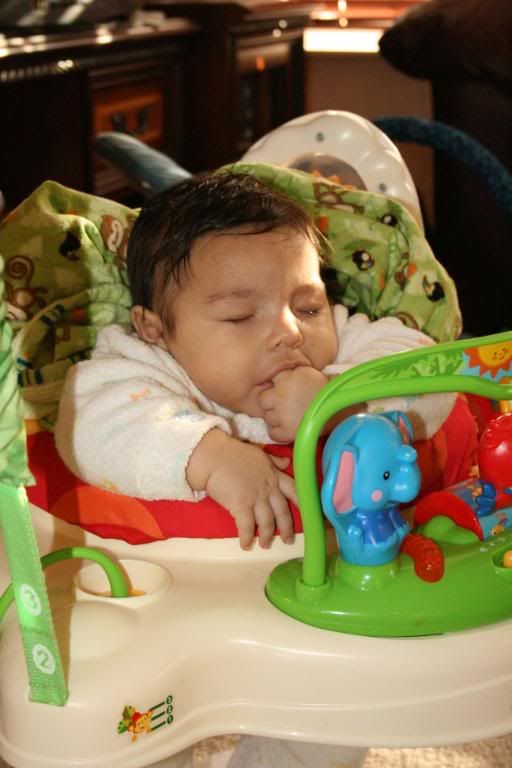 Tajia wanted to hold her brother and just thought it was a cute picture.
This is who we call Parkie doodles! lol check out that curly hair, only if it would stay that way, but Tajia's didn't so I'm not holding my hopes high
This is the face I've been getting when I get told "I Poopie!" as she pulls at her diaper! I think its time she be potty trained!
This is what happens when you leave Tajia alone for just 2 min!! Disaster
Look how cute this kid is!