Finally another update. A lot of things have been going on. Tajia can now say "Hi Parker" but after a few times she must get confused because she starts saying "Hi Parkie" haha its really cute, it almost sounds like shes calling him sparky! Parker has never been a good sleeper at night untill 3 days ago. My nephew Eli sleeps on his stomach at night, so i decited to try that with Parker, and it was amazing how well he slept. He used to get up almost ever hour and a half to two hours all the through the night, but now is only waking up twice!!!! He's starting to get chubby!!! This kid can eat!!!! here are some pictures!!!
Kids ready for a morning walk. Dont you love her glasses, she keeps them on the whole time!! Parker starts out this way but about 5 min into the walk i have to put him on his tummy and he loves it!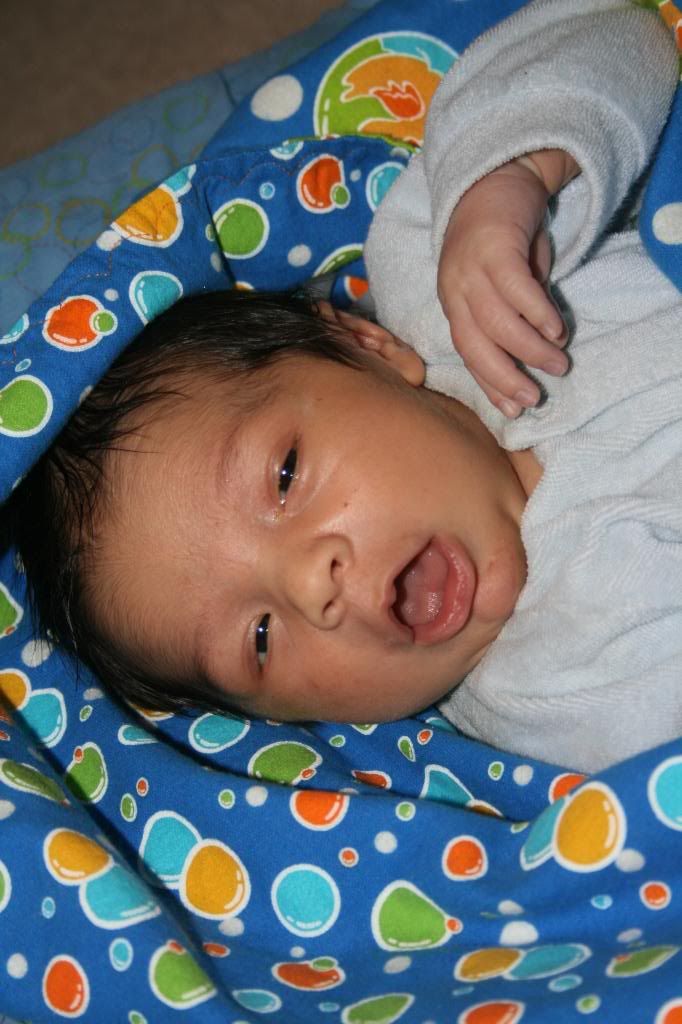 i missed the smile but thought this was cute anyways!
Parker
He was SO OUT!!!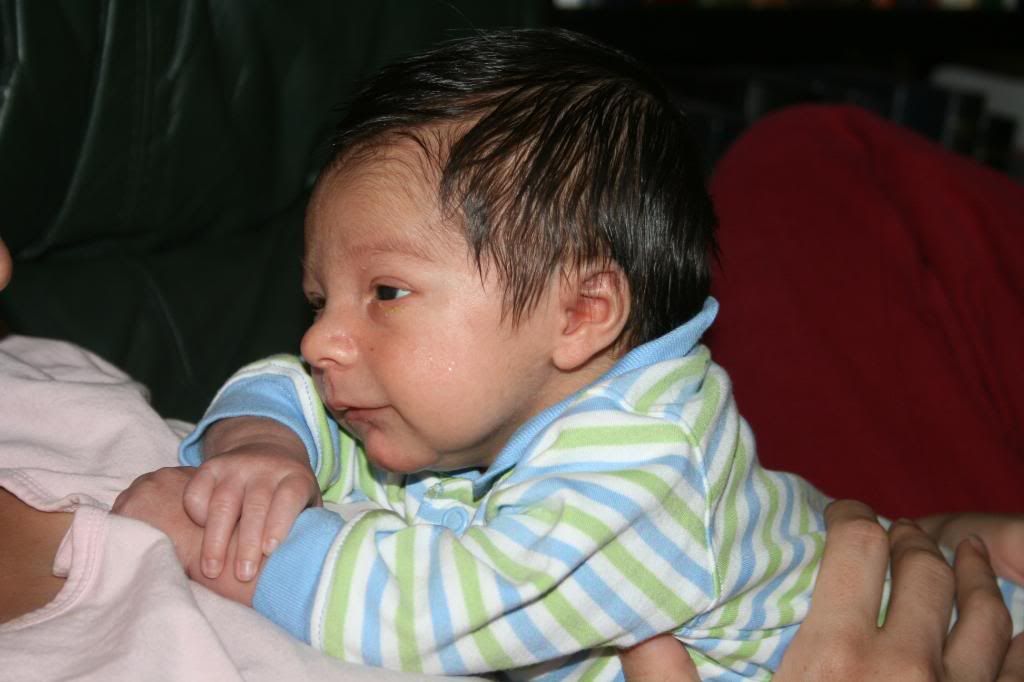 Paker working on those neck muscles!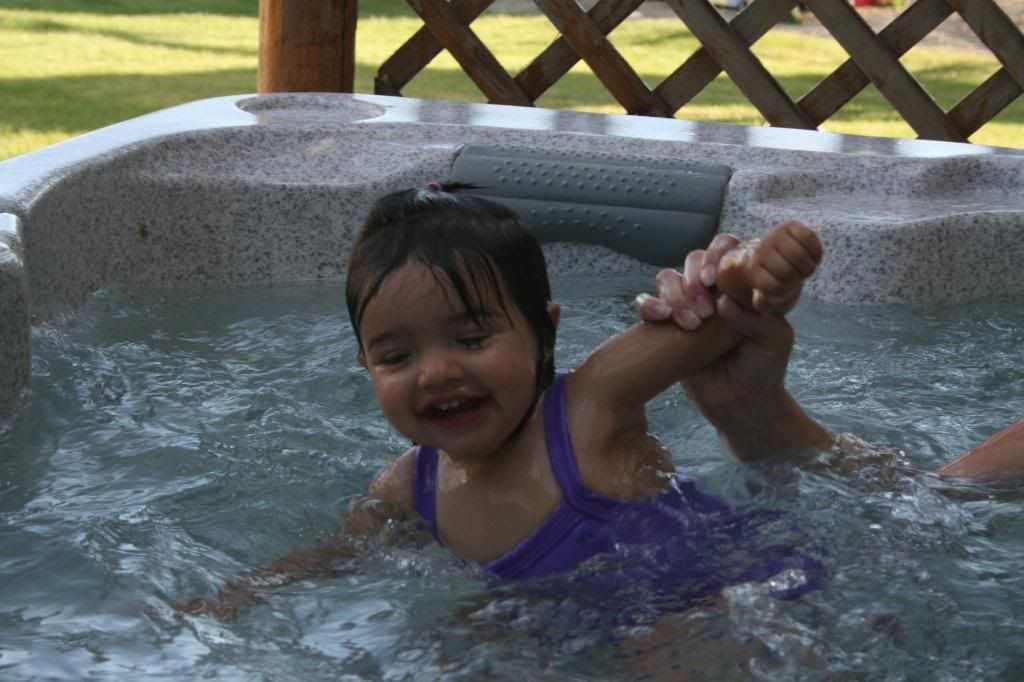 She couldnt find the bottom this time, mom had to help her up. Still didnt scare her she came up laughing!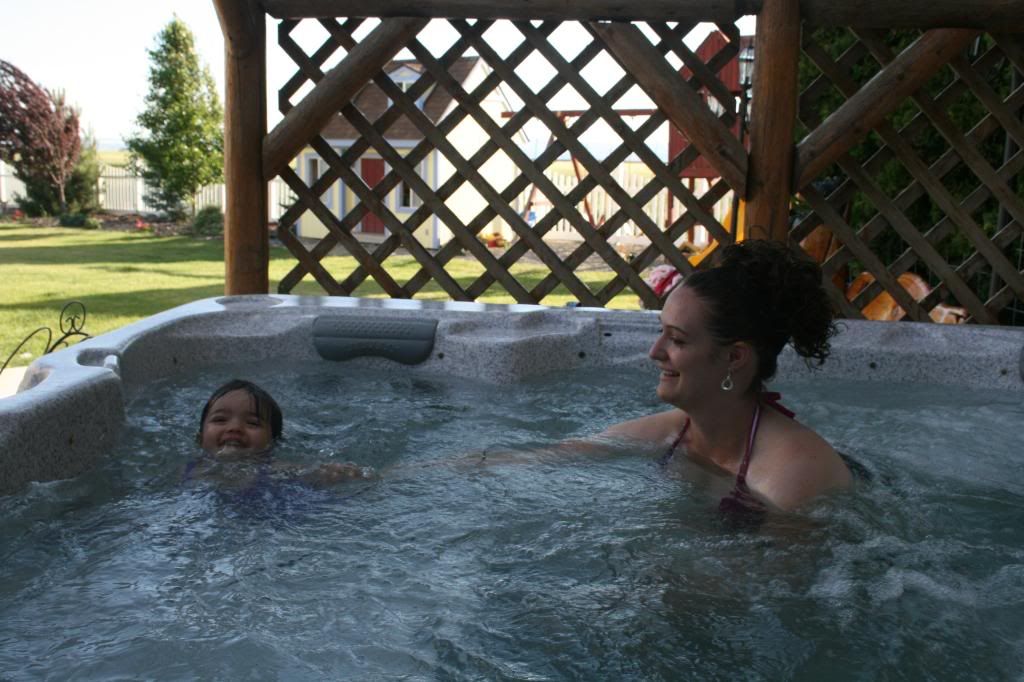 Tajia can touch right here but likes to jump up and down. This is what her face looks like "every" time she comes out of the water! you would think her eyes would hurt or she would choke on all the water!
Tajia still not scared of water! she counts two three, two three, then jumps into the deep part. Amazingly enough she holds her breath and does really good!!! She loves it.
This is Tajia's new hair cut! Its an A line and is SO CUTE!!! the sides are a little long and need to be trimmed up, but this sure beats the heck out of that mullet she was trying to pull off.