Sunday, August 24, 2008
Parker is FINALLY starting to smile all the time now. Here are some pictures of it!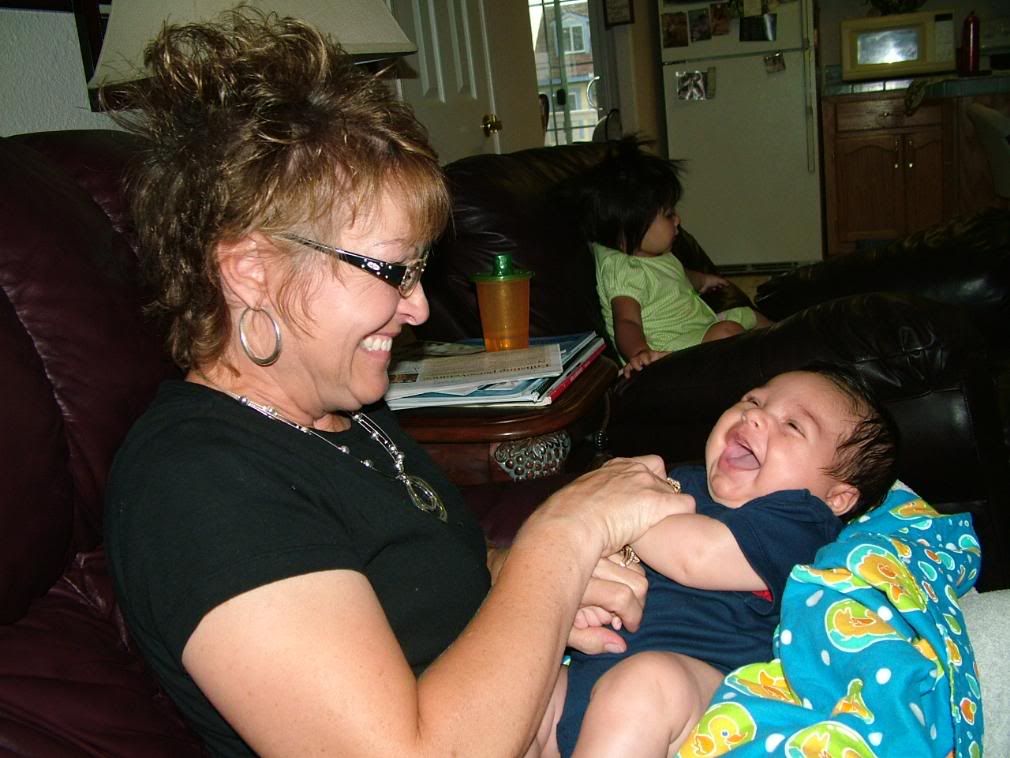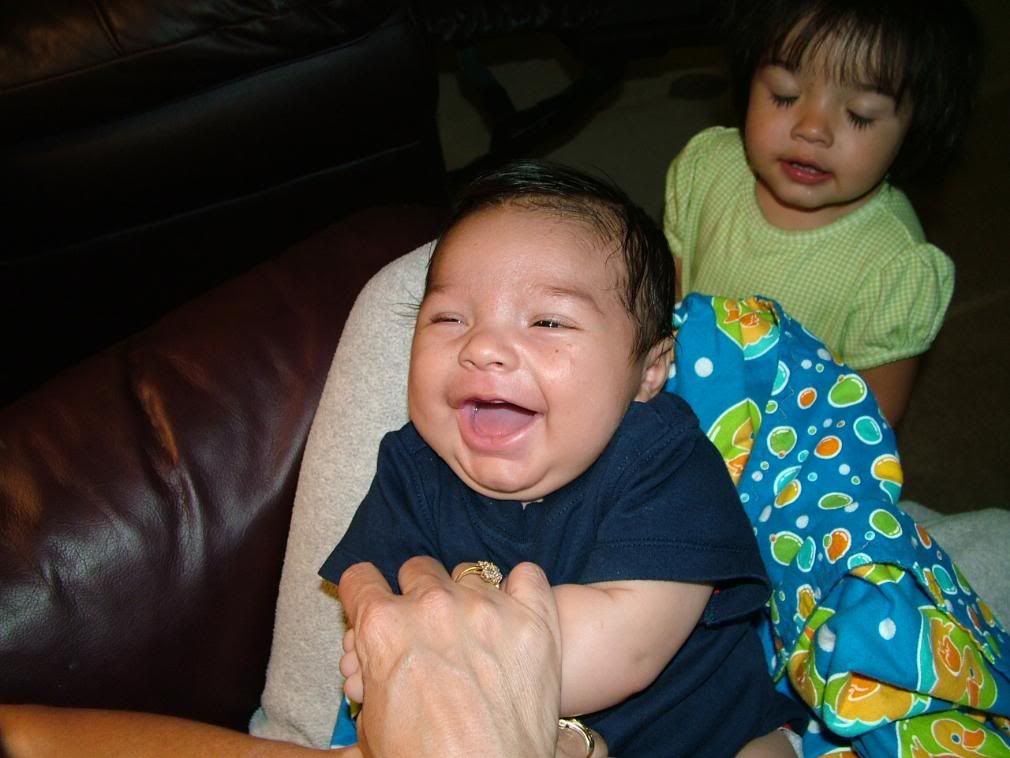 Grandpa put his socks on tajia, so she went and got his boots and then put them on too.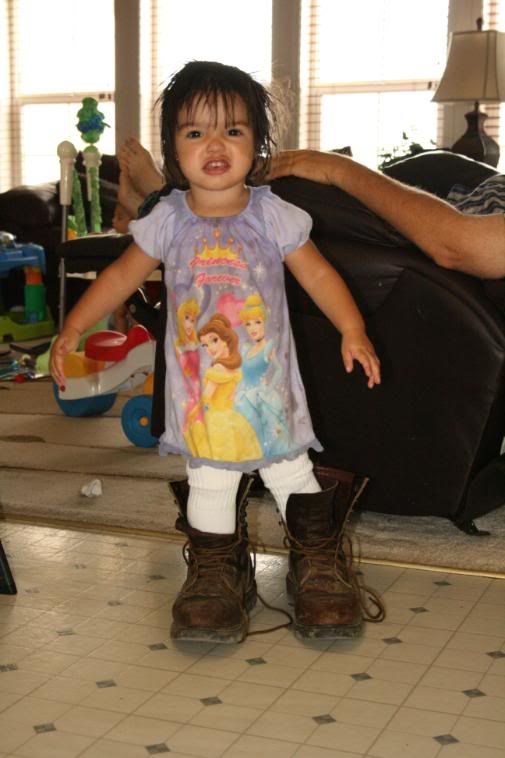 Tajia loving papa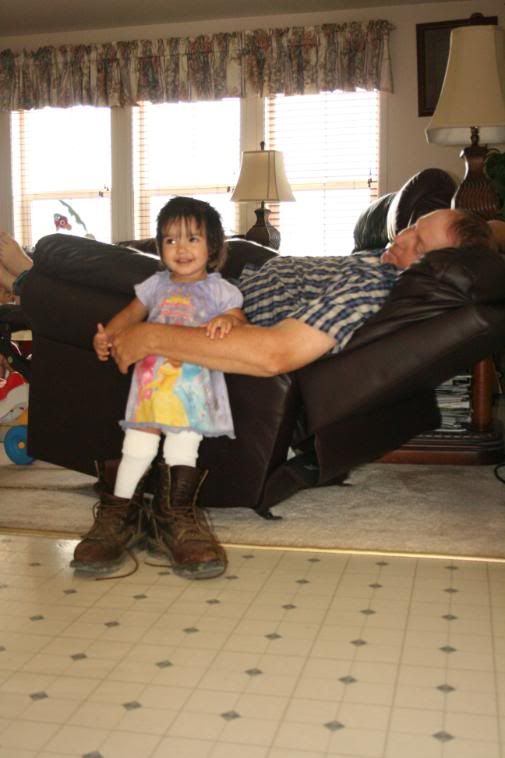 The next few pictures, are Tajia at dinner. As you can see on her plate i cut some corn off the cob and gave it to her. But she wouldnt eat that corn, she had to have her OWN cob.....
She was really getting into it!!!!
She did really well for her first time!!!
Posted by

Kris
at 7:08 PM
5 comments:

Wednesday, August 13, 2008
This last weekend was my cousin Lexie's wedding, and my cousin Nicolle was there with her little girl Kennedy. I love these pictures they are so cute!
Tajia wanted to destroy the pretty flowers. look at the face
Kennedy did not like that fact that her mom was giving Tajia her cheerios i love her face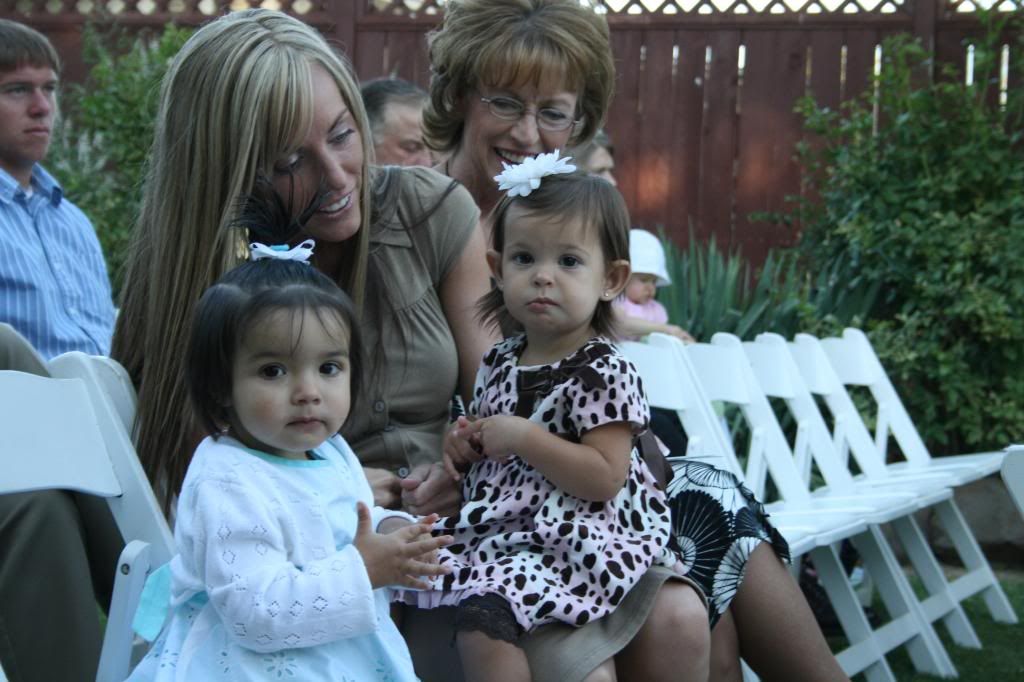 cheese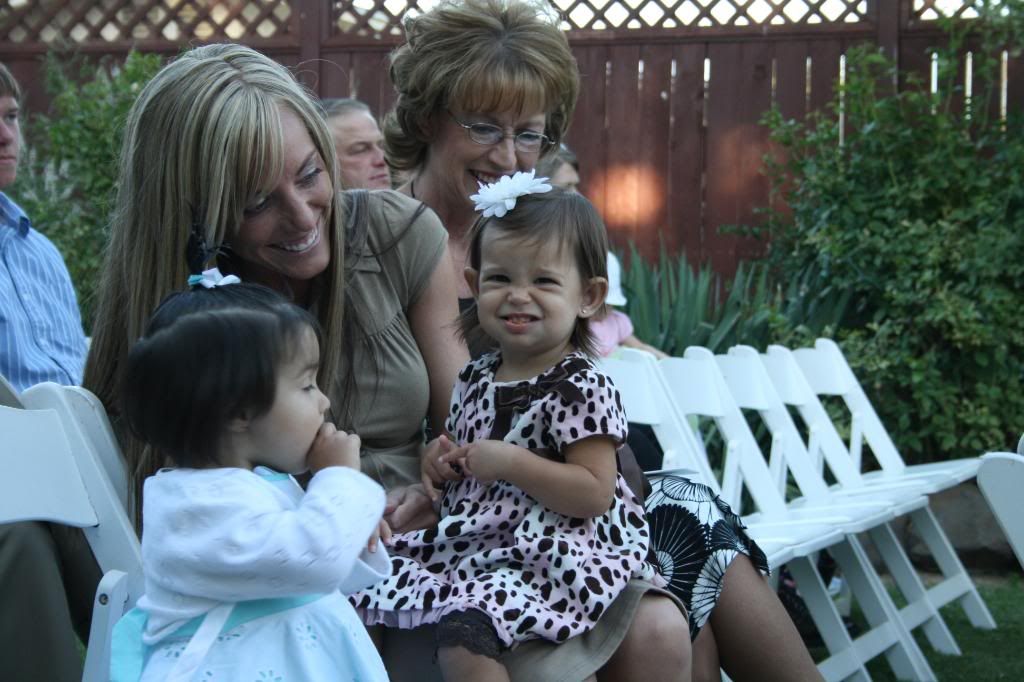 loves...
...loves....
...loves..
...and more loves..... I think they are best buds!
Parker was a little difficult this trip, he kept pooing out of his diaper all over. here is grandpa holding him, he fell asleep like that cute!!
Posted by

Kris
at 1:01 PM
6 comments:

The Group that went on a drive to leavenworth for the day (i was there but taking the picture). Grant, Kami, Stan, Jamie Kyler, Kayden, Kenna, Kristina, Tajia, Parker, and Mom!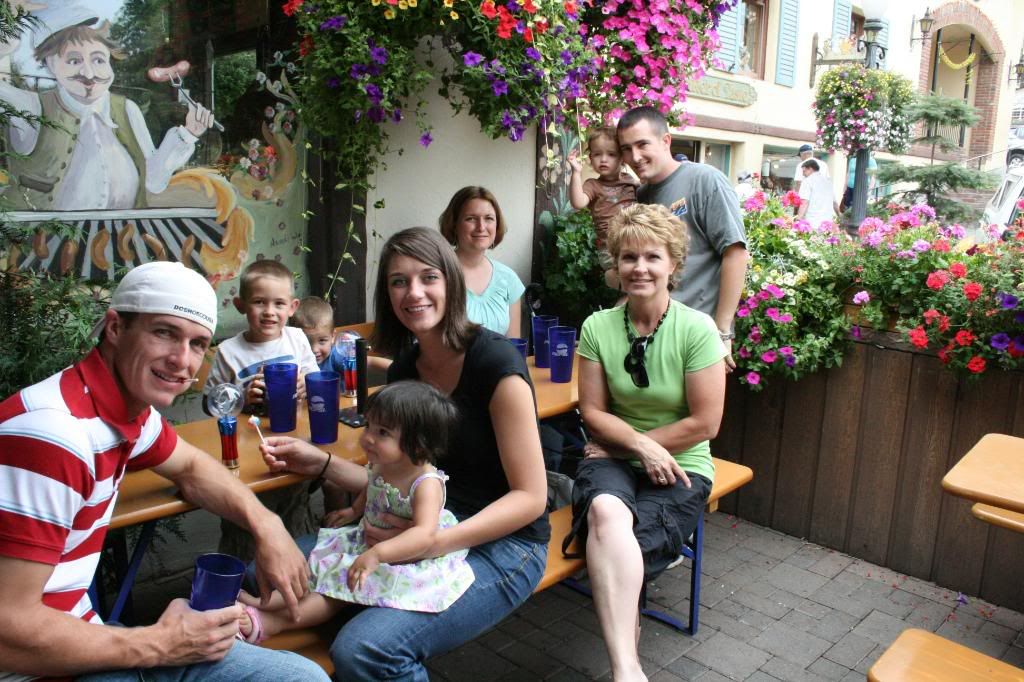 This is what Tajia does every time she goes down for a nap, or bed time. This is her kissing face! SO CUTE!!!!
Posted by

Kris
at 12:41 PM
No comments:

Finally a day at the river! Its pretty sad we only live 15 min away from the river and have only gone twice!! This trip it was mom, dan, grant, kami, myself, and the kids. Tajia didnt want to get off the jet ski no matter how long she was on it! she LOVED it!
Posted by

Kris
at 12:32 PM
No comments: