Parker is FINALLY starting to smile all the time now. Here are some pictures of it!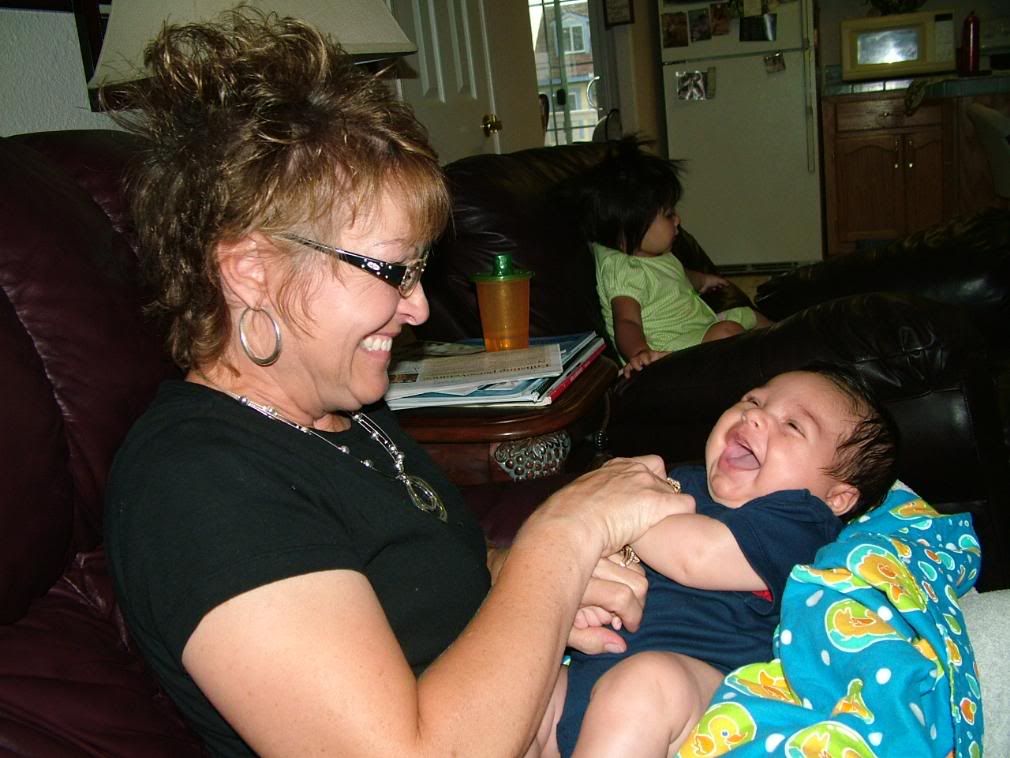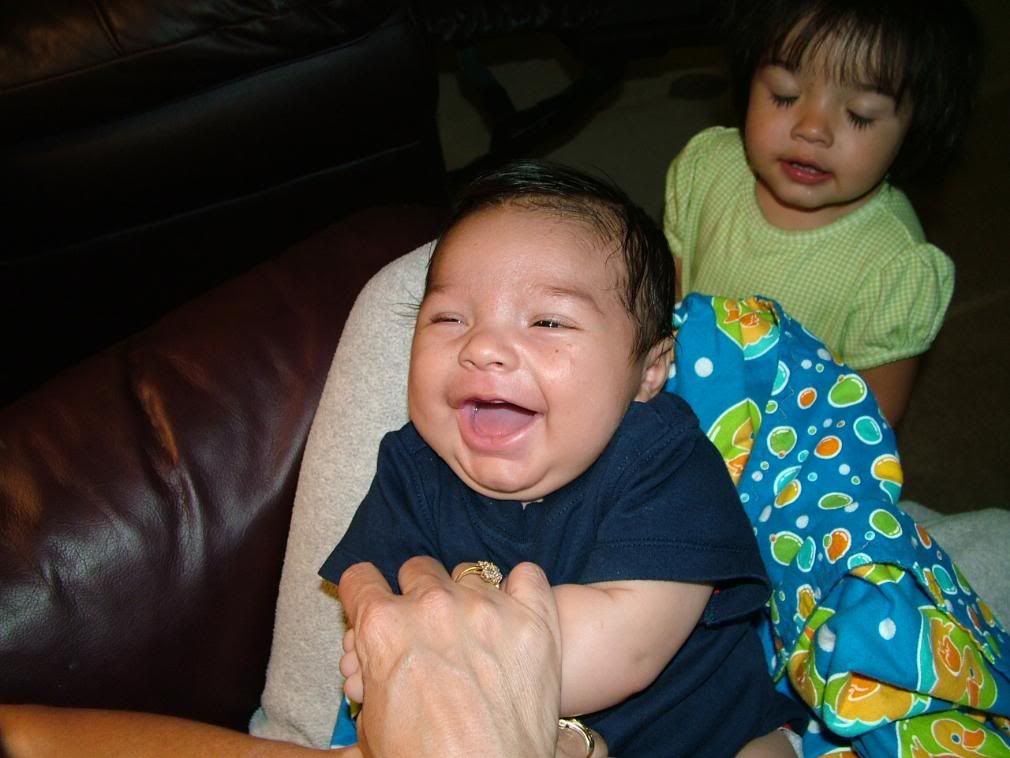 Grandpa put his socks on tajia, so she went and got his boots and then put them on too.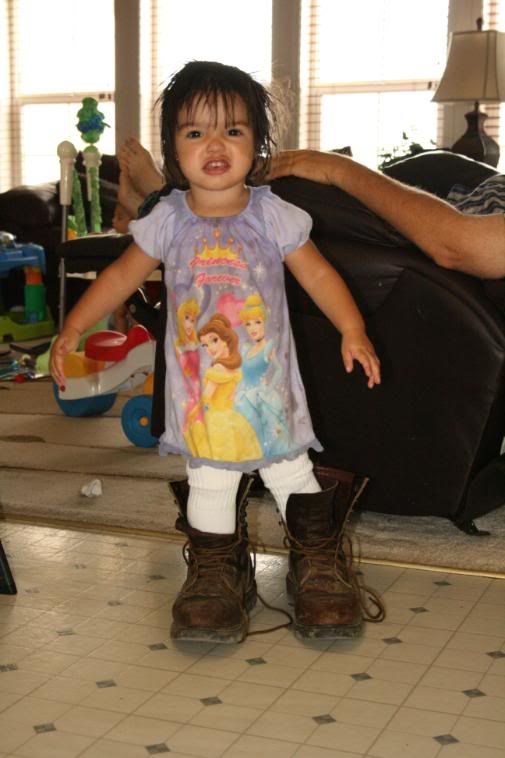 Tajia loving papa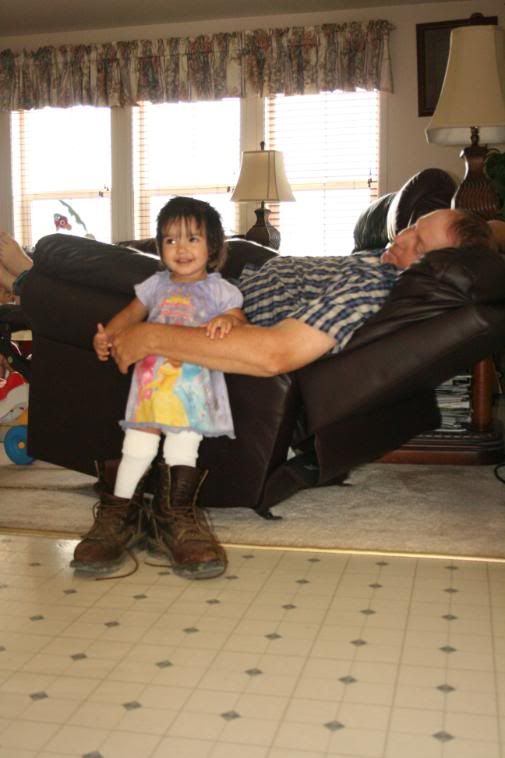 The next few pictures, are Tajia at dinner. As you can see on her plate i cut some corn off the cob and gave it to her. But she wouldnt eat that corn, she had to have her OWN cob.....
She was really getting into it!!!!
She did really well for her first time!!!